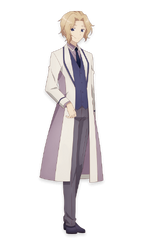 Katarina Claes, the young daughter of a noble family, one day bumps her head and regains memories of her past life as an otaku. It is then that she realizes she has been reborn into the world of the otome game Fortune Lover, reincarnated as the game's villainess who, regardless of what route the player took in the original game, is doomed to be either killed or exiled.

If you want to request an affiliation with the wiki, contact me.
The My Next Life as a Villainess: All Routes Lead to Doom! Wiki has its own official Discord and Subreddit server. Click on the respective icons below to join us or connect using the server.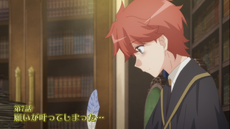 An exhausted Raphael is approached by Sora who has a question for Lorna about a document, however, she's unavailable, so Raphael offers to take care of it. Later Katarina and friends visit the Department of Magic building and are greeted by Sora and Raphael. As Katarina talks with Sora and Raphael, her friends internally note their disdain for Sora. Soon they're joined by Larna who greets everyone and informs them all about a new magical tool she's gotten a hold of that she wishes to show everyone. Read more...