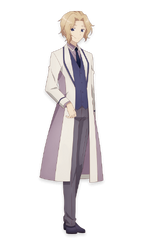 Katarina Claes, the young daughter of a noble family, one day bumps her head and regains memories of her past life as an otaku. It is then that she realizes she has been reborn into the world of the otome game Fortune Lover, reincarnated as the game's villainess who, regardless of what route the player took in the original game, is doomed to be either killed or exiled.

If you want to request an affiliation with the wiki, contact me.
The My Next Life as a Villainess: All Routes Lead to Doom! Wiki has its own official Discord and Subreddit server. Click on the respective icons below to join us or connect using the server.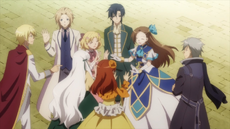 Sirius, whose real name is revealed to be Raphael Walt, explains how Marchioness Dieke, mother of the real Sirius who was sick, had a mage kill his mother to acquire dark magic and transfer Sirius' memories into his body, before murdering him to keep him quiet. Gaining dark magic alongside Sirius' memories while retaining his own, Raphael swore to get revenge on the one who killed his mother. Read more...
Community content is available under
CC-BY-SA
unless otherwise noted.